More Information – Stir02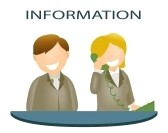 There's a variety of ways to obtain more information about Stir02:
You can call or email us for more information . . .
George Farley +61 (488) 309 386
You can download a copy and use it – for FREE
If you are a new Stir user:
Please read the
installation instructions
before downloading both the Install file
Stirinst.exe
2.7MB
and the Upgrade file
Stir144.exe
1MB
(self-extracting zip files).  Please note:- Unregistered copies of Stir02 are limited to 100 names and addresses. Registration is
FREE
and can be done quickly and easily by emailing
Stir support
with your organization name. We'll supply your registration code by return email.  Please direct any questions or comments to
Stir support

..