More Information – EmmA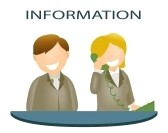 . 
.
.
The current version of EmmA is 7.08 – released 14 September 2021.
Before installing/upgrading, you should print out and read the one-pager here then download and run EmmA708.exe – a 4MB self-extracting zip file.
New users please note: unregistered copies of EmmA are limited to 500 transactions. However, registration is FREE and can be done easily by e-mailing us at emma.support@atac.com.au with your organization's name. We'll supply your registration code by return e-mail.
Please direct any questions or comments to emma.support@atac.com.au.